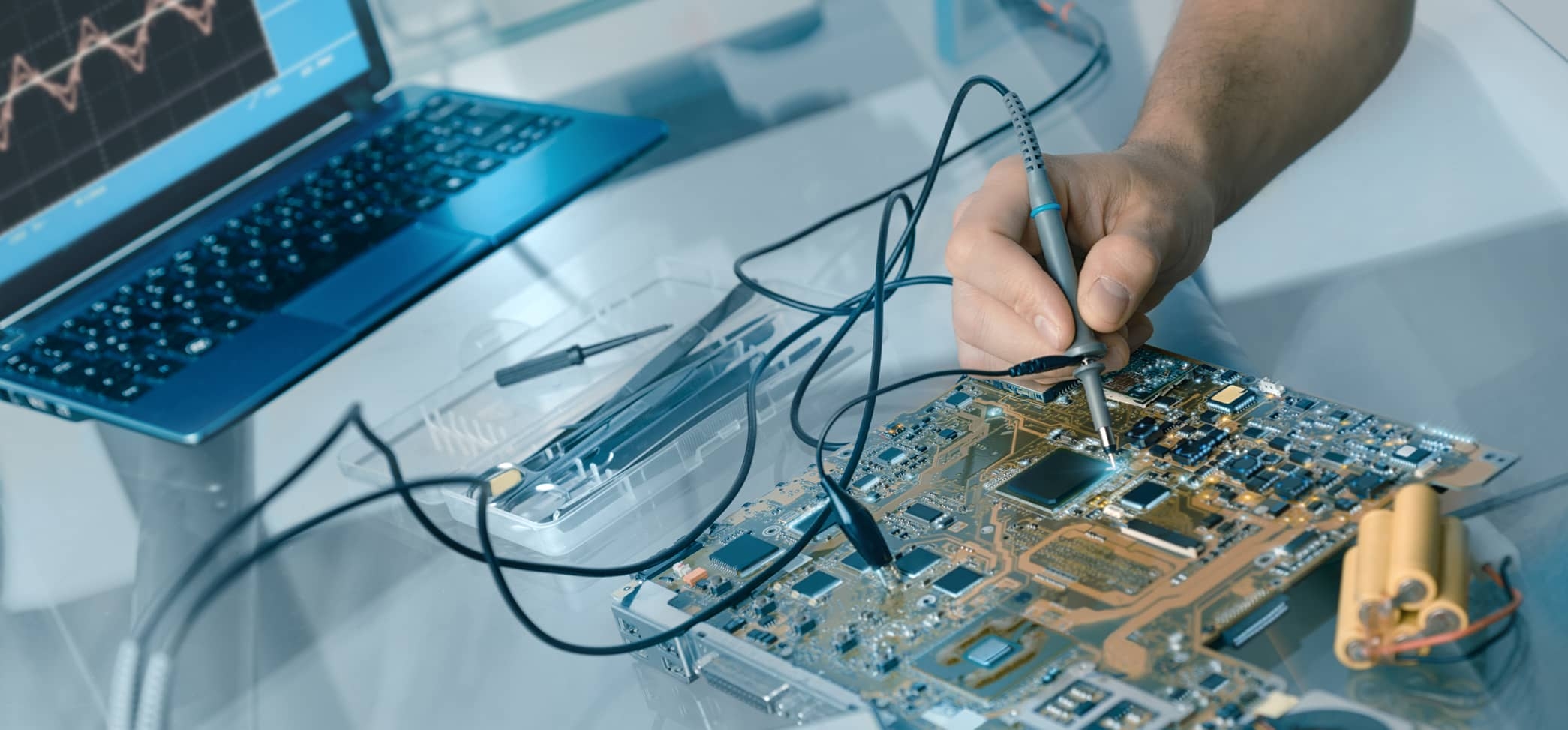 Technology Transfer Overview
Technology Transfer is the process by which discoveries are moved from the laboratory to the commercial sector for development into beneficial products and processes. Because inventions emerging from laboratories are at an early stage of product development, successful technology transfer transactions require strong patent protection for these inventions. Without robust patent protection, potential licensees and investors may be inclined to pass on the significant risk associated with investing in, and further developing, such early-stage inventions.
OBLON is a leading intellectual property (IP) law firm that understands the intricacies and dynamics involved in successfully commercializing innovation. Through our in–depth understanding of all stages of the technology transfer process, we help our clients successfully protect, manage and commercialize their IP and technology.
INVENTION
Invention Identification - Our specialized team can help separate the wheat from the chaff, identifying patentable inventions, as well as the most valuable ways of protecting those inventions. Once an invention has been identified, our team of over 100 professionals with experience and advanced degrees that run the gamut of technologies stands ready to aid in the application drafting process. We can also help educate laboratory researchers so that they have a better understanding and awareness of fundamental IP concepts and incorporate them into their daily research activities.

Procurement – For nearly 30 years, Oblon has obtained more utility patents than any other law firm in the United States. Our experience in dealing with the U.S. Patent and Trademark Office (USPTO), combined with our business-minded approach and technical capabilities, allow us to provide comprehensive IP services and obtain valuable patents for our worldwide clientele.
TECHNOLOGY-RELATED AGREEMENTS
IP Ownership – Employment agreements, assignments, licenses, joint-venture agreements and non-disclosure agreements can be crucial in determining ownership and allocation of IP rights. Oblon can help navigate the waters of these types of agreements to best protect employers' rights in their innovations.

Licensing - Our attorneys have been on both sides of the negotiating table in the commercialization and licensing of a wide array of technologies. Our knowledge and unique qualifications allow us to structure and negotiate to maximum advantage our clients' most important IP transactions.

Legal and Regulatory Compliance - The Bayh-Dole Act of 1980 and U.S. Food and Drug Administration (FDA) regulations are but two areas that can impact technology transfer and successful commercialization of inventions. Oblon can provide guidance and counseling to help navigate through such governmental frameworks, especially as they relate to IP, clinical trials, and agreements.
MONETIZATION
Identify Value Patents and Targets – Working together with our clients, Oblon can help identify potentially-valuable patents and potential infringement of those patents. Oblon can then take it to the next level, providing a comprehensive due diligence analysis of identified patents to select the strongest candidates for assertion and licensing programs. When high-value innovations are identified prior to patent issuance, Oblon can help monitor the market and obtain patents targeting competitors' activities to increase chances of successful technology transfer.

Negotiate and Litigate - Oblon has decades of experience strategically handling adversarial IP matters in contested hearings, arbitration and mediation, as well as in summary proceedings and settlement negotiations. If attempts to negotiate/license valuable patents fail or reach an impasse, Oblon has a team of seasoned litigators at the ready to vigorously pursue enforcement of our clients' patent rights.

Creative Fee Arrangements - Oblon works with clients to find a fee arrangement best-suited for their monetization programs.
With an office located directly adjacent to the USPTO in Alexandria, Virginia, we are ideally situated for conducting proceedings at the USPTO and interacting with Examiners. Such face-to-face interaction has been a critical component of our unparalleled record of success in obtaining patents. Especially in cutting-edge and rapidly changing technologies, meeting with Examiners can ensure that novel intricacies are understood and appreciated.