Oblon Tokyo Office Celebrates 10th Anniversary
Oblon celebrated the 10th anniversary of the opening of the Oblon Tokyo Office with a lunch-reception attended by over 60 client guests. Thank you for your support!
Highlights of the gathering included a piano performance by Partner
Yuki Onoe
, Head of the Tokyo Office; background music by Senior Advisor
Dr. Hohokabe
(recorded 50 years ago!); and a speech by Managing Partner
Philippe Signore
. Most importantly, it was an occasion to share a meal, drinks and stories between Oblon professionals (pictured) and clients at the beautiful venue of Hotel Chinzano.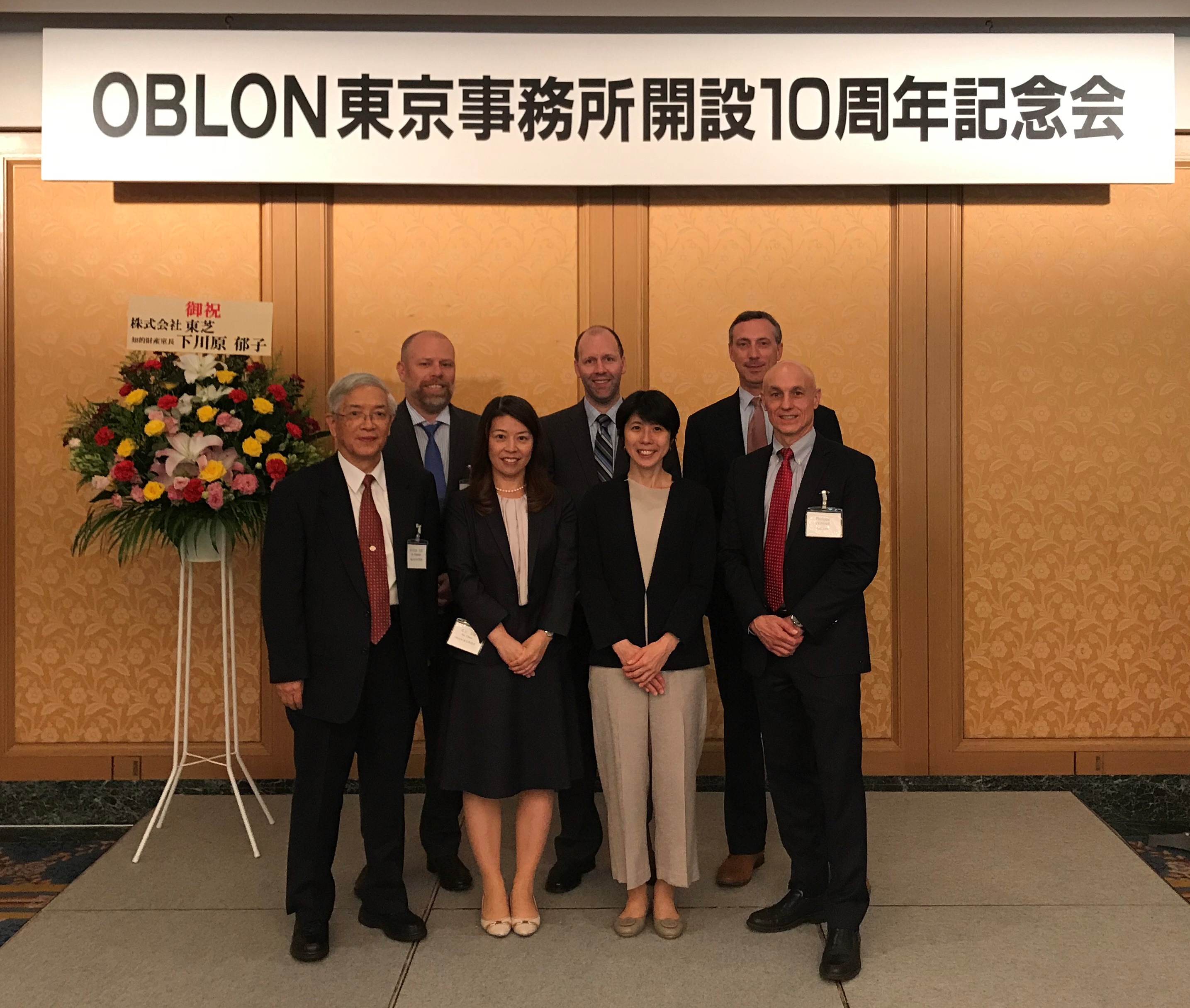 Pictured: (Front Row) Dr. Hohokabe, Yuki Onoe, Junko Konishi and Philippe Signore. (Back Row) Eric Schweibenz, Ryan Smith and Patrick Miller (former Senior Associate). Not pictured but also present Kevin Davis.