Japanese Patent Office Legislative Affairs Director and Colleagues Visit Oblon Spivak
---
On July 10, 2012 our Firm was honored by the visit of a delegation from the Japan Patent Office. The delegation included Masato Yamada (Director of Legislative Affairs), Takao Seino, Tatsuya Suto, and Masashi Nemoto.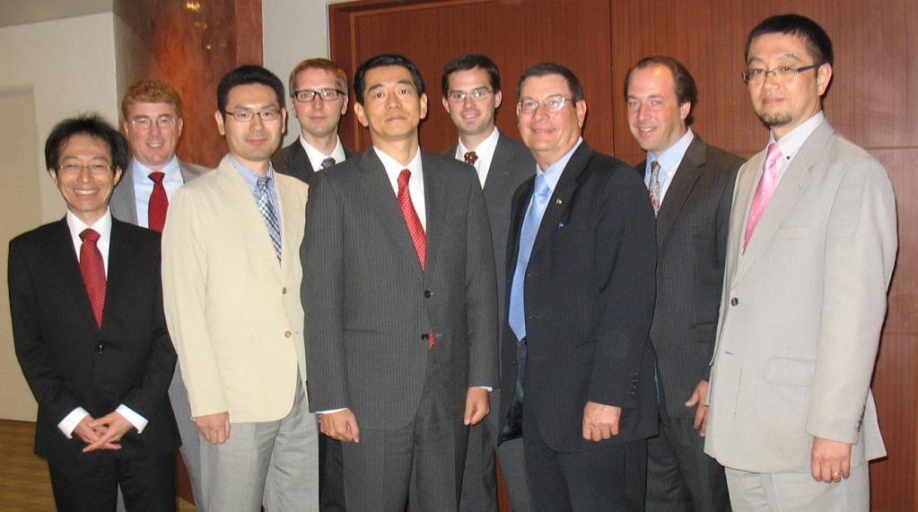 The main purpose of the visit was to consult with members of our Firm's Industrial Designs practice group on design patent protection for graphical user interfaces (GUIs) and computer-generated icons in the United States. We provided the JPO delegation with an overview of U.S. design patent law, focusing on obtaining and enforcing design patents related to GUIs and computer-generated icons. Following the presentation, there was an in-depth discussion on many issues facing the JPO in developing new policies in Japan for design patent protection for GUIs and computer-generated icons.
From left to right: Mr. Tatsuya Suto, Mr. Andrew Ollis, Mr. Takao Seino, Mr. Marc Robinson (former senior associate), Mr. Masato Yamada, Mr. Colin Harris, Mr. Stephen Kunin (former Partner), Mr. Edward Tracy (former senior associate), and Mr. Masashi Nemoto.
---
Recent News
The Best Lawyers in America®