Infringement of Intellectual Property Office Names and Logos – Yet Another Misleading Invoice
December 29, 2014
– Blog Post
The World Intellectual Property Organization (WIPO) issued a warning on December 22, 2014, that an entity calling itself World Intelligent Property Office is sending letters to owners of international registrations and their representatives soliciting publication and registration fees.
The legitimate name and logo appears below:

The recent warning relates to the following logo, which is one of the most daring and unscrupulous of the group.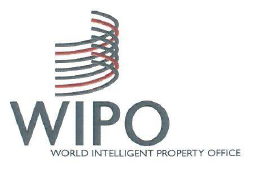 This is a problem shared by Intellectual Property offices throughout the world--Australia, Benelux, Canada, Israel, Japan, Singapore, the United Kingdom and the United States , to name a few. See: http://www.wipo.int/madrid/en/fees/ip_position.html.
The misleading notices are designed to mislead the recipients to believe that the respective Intellectual Property Offices are sending out notices regarding the status of marks and requesting payment. Recipients are cautioned that if they are working with representatives, that they should check with their representatives as to the legitimacy of documents and prior to paying any fees.