Joint International Symposium on U.S. & European Patent Practice – Fall 2022 Recap
November 22, 2022
Firm News
---
On November 15, Oblon and Maiwald hosted a Joint International Symposium on "U.S. and European Patent Practice – Important Aspects for Practitioners," which took place at the JW Marriott in Austin, Texas and simultaneously online.
James Love, Andrew Ollis, and David Longo attended and presented at this event with our colleagues from Maiwald Christian Pioch, Ulrike Herr, and Derk Vos.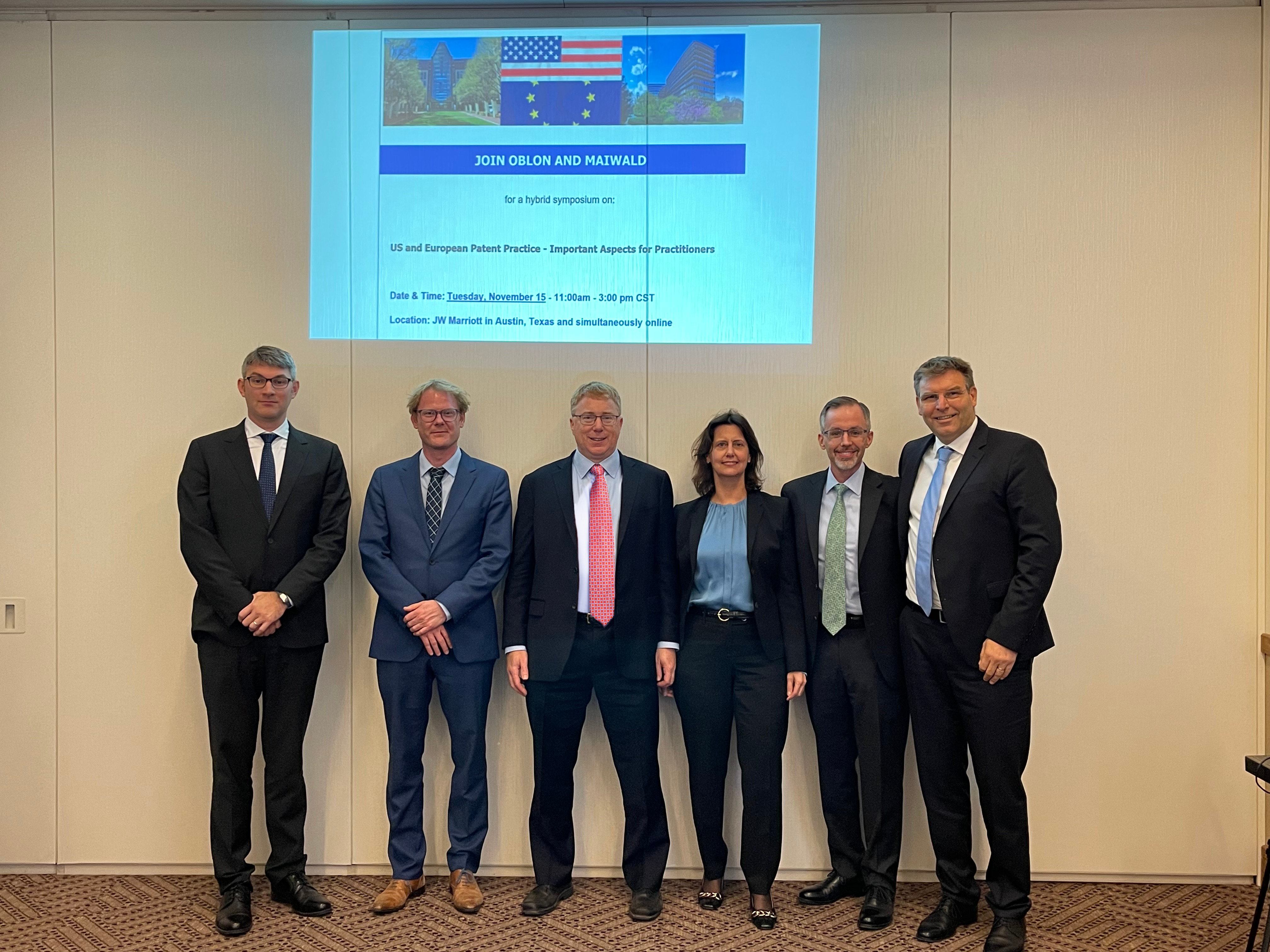 Pictured: James Love, Christian Pioch, Andrew Ollis, Dr. Ulrike Herr, David Longo and Derk Vos.
---