Oblon Professionals Tee Up with our International Guests
---
International Guests, Ms. Minako Kajitani from Mitsubishi Chemical Corporation; Mr. Takamitsu Aisaka from Ajinomoto; Mr. Seigo Kataoka from Mitsubishi Electric Corporation; and Mr. Hiroshi Uda from Aisin Technical Center of America Inc., joined our Oblon professionals at Oblon's 41
st
Annual International Golf Tournament at the Lake Presidential Golf Club in Maryland, this past Thursday.
Pictured: Erik Stang, Philippe Signore, Mr. Aisaka, Grace Kim, Daniel Pereira, Ms. Kajitani, John Niehoff and Yuki Onoe.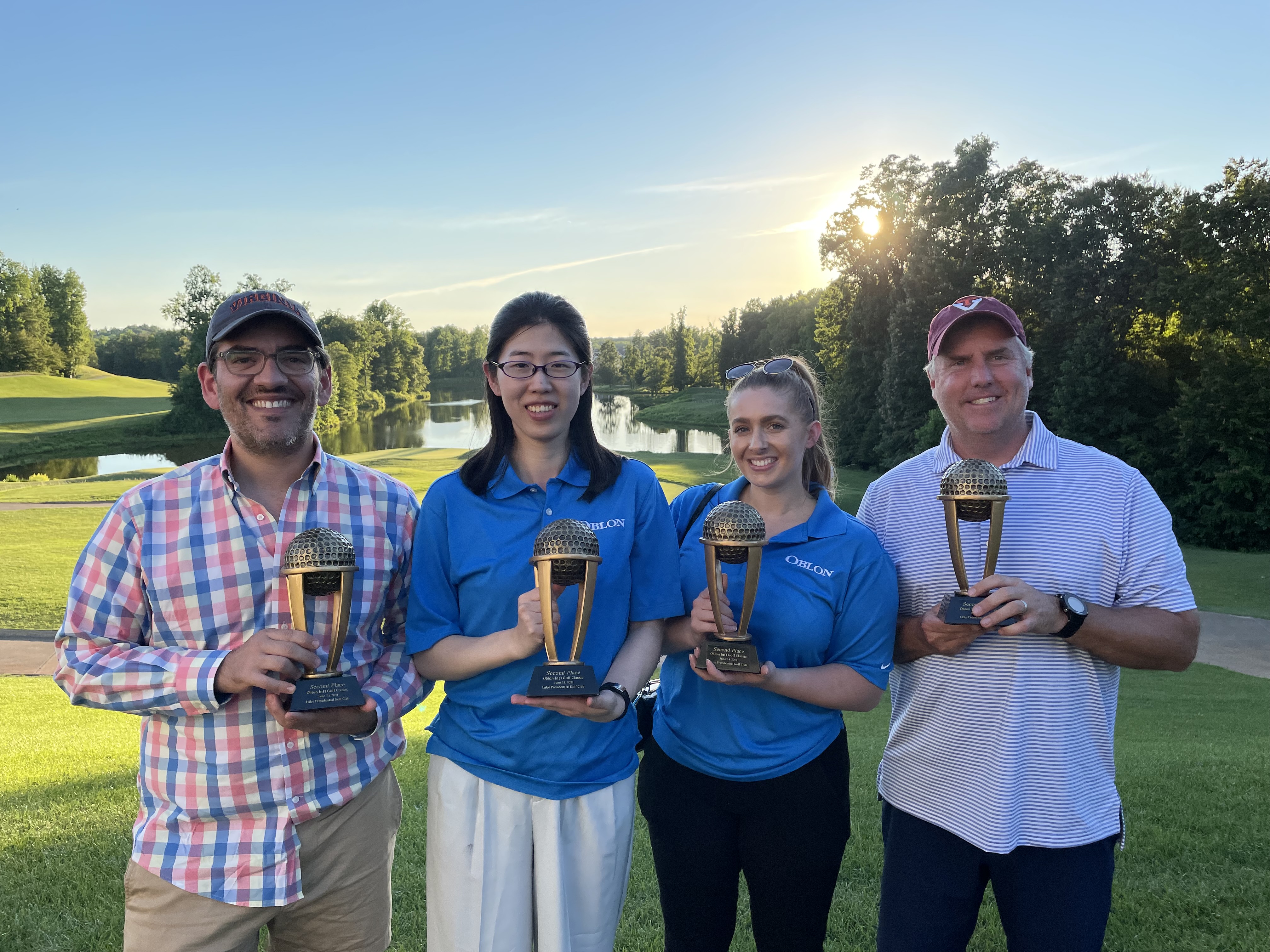 Pictured: Kevin Ross Davis, Kasumi Kanetaka, Elissa Sanford, and Kevin McKinley.

Not Pictured: Kevin Ross Davis, Robert Downs, Sameer Gokhale, Kevin Hartman, Kasumi Kanetaka, James Love, Kevin McKinley, Yin Nelson, Andrew Ollis, Long Phan, Chris Riccuiti, Nick Rosa, Alec Royka, Elissa Sanford, Ryan Smith, Rob Tarcu and Akihiro Yamazaki.
---